About Me and Why I Started This Site
"A gentle heart is tied with an easy thread." ~George Herbert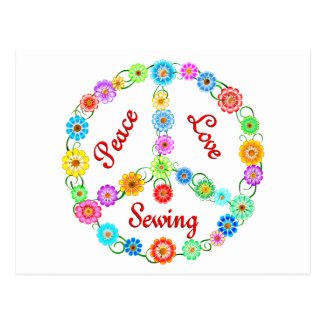 Why I Write Best Sewing Machine Beginners Reviews
I've been sewing all my life, since I was barely out of the toddler stage. My Grandmothers both sewed as did my Mother, so they were always cutting up fabric and sewing away. I can remember asking my maternal Grandmother to teach me when I was just 4. She showed me how to do the running chain stitch and I started making my own doll clothes right away.
She taught me all about fabric arts too, as in how to crochet, how to knit, how to tat (make lace), how to embroider, and how to cross stitch. I loved learning from her. But everyone thought I should be older before I used a sewing machine, so it was a while before they would let me try.
I remember very well when I started using my first one, an old Singer sewing machine Mom had in the dining room. I kept asking her to show me how and she kept putting it off. So one day when she was gone I rigged it up anyway and promptly sewed up my index finger on my right hand. (Ouch!) Thank goodness I'm left handed.
That made Mom realize it was time to let me loose on the machine so she gave me some old fabric to sew straight lines on and I started practicing. In a few days time I had it pretty well down, so I bought a pattern, cut out a skirt, and made it, all in about 7 hours. I was 9.
After that I started changing patterns around and making my own. By the age of 12 I was making all my own clothes. I loved having unique stuff.
A Seamstress is Born
Eventually I got my own sewing machine, and have owned a few since. All my aunts sewed too and we all used to do it together as a fun group activity. So I have tried more than a few sewing machines, and know what I like them to have. It might have been easier if I had been able to find beginner sewing machine reviews but I did it through trial and error.
Now I have a granddaughter so that prompted me to research for her as I want her to have her own sewing machine as soon as she is able to handle it. (If it's her wish.)  My daughter is now getting interested in sewing too, even though it wasn't something she was into before.
So I decided to write best sewing machine beginners reviews about the ones I've researched, to help others find the best sewing machine for their needs. A good place to start reading best sewing machine beginners reviews is here: Best Sewing Machines Beginners
Have fun!